Management Team
Kevin Cox — President/CEO
After receiving a BS degree in Healthcare Administration & Business from Oregon State University in 1993, Kevin began his career in healthcare as an Administrator of a nursing home in Cottage Grove, OR. In 1996 Kevin joined Avamere Health Services (formerly Genesis Healthcare) as an Administrator, later becoming a Regional Manager and partner in the company. In 1998 Kevin left Avamere to become the Chief Operating Officer of SunRiver Living Centers. Within two years Kevin was promoted to President and CEO where he served for four years prior to the company selling. In 1999 while working for SunRiver, Kevin formed Ageia Health Services to manage his first property. In 2004 after the successful sale of SunRiver, Kevin left the company to focus his time on Ageia Health.
AGEIA currently owns and operates eight Senior Living facilities located in Oregon & Washington; the At Home Care company, with offices in Central Oregon and the Willamette Valley; and a Medical Staffing agency, with offices in Central Oregon and the Willamette Valley.
Donna Colman — Controller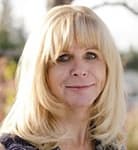 Donna Colman joined our company in 2008 and is now Ageia's Controller. Ms. Colman received her Bachelor of Science in Accounting from Linfield College in McMinnville, Oregon.
Ms. Colman has over 30 years of experience in accounting, during which time she worked in the telecommunications, legal, and utility industries. Immediately prior to joining Ageia she served as the Accounting Manager of Unicom Telecommunications, a position she held for 10 years.
Ms. Colman oversees all accounting operations including Accounts Receivables, Accounts Payable, and Payroll. In addition to overseeing the accounting department she also has a key role in producing monthly financial statements, budget reports and overseeing 3rd party accounting audits.